radio show [as0847] frankie knuckles + droog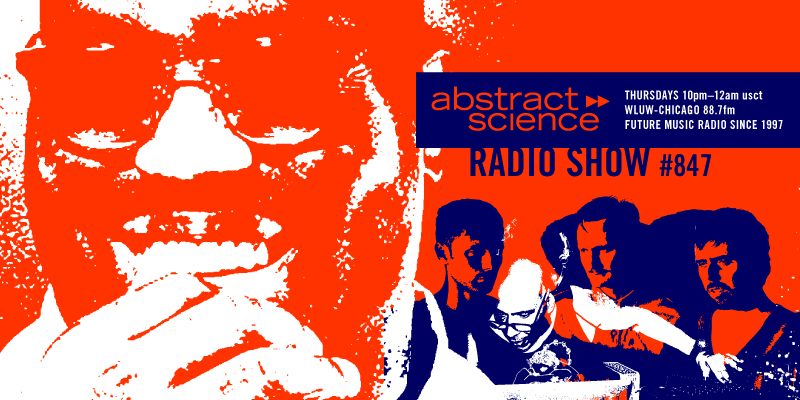 Podcast: Play in new window | Download
Subscribe: Apple Podcasts | Android |
FRANKIE KNUCKLES memorial tribute, DROOG interview + new music from PRINS THOMAS, JAMIE XX, ITAL TEK + FANTASTIC MR FOX are highlights of this week's program. MISTER JOSHUA kicks it off with space disco, before moving into bass music and then techno to showcase his exclusive interview with ANDREI OSYKA of LA trio DROOG. HENRY interweaves clips from a conversation between FRANKIE KNUCKLES + his mentor NICKY SIANO (of THE GALLERY + STUDIO 54 fame), taken from the new film "Love is the Message", into a mix of KNUCKLE's greatest productions + remixes, plus rare edits and covers of his work. the bronx-born DJ and producer FRANKIE KNUCKLES is one of the most singularly important figures in dance music. getting his start under NICKY SIANO at NYC's legendary proto-disco club THE GALLERY, KNUCKLES went on to DJ with LARRY LEVAN at the CONTINENTAL BATHS before moving to chicago's WAREHOUSE club in 1977, to define the sound which gave "house music" it's name. LEVON went on to be the creative mastermind of NYC's PARADISE GARAGE, which gives the genre "garage" it's name. KNUCKLES started his own POWER PLANT club in 1982, where his innovative tape re-edits of disco classics, use of a live drum machine and inclusion of chicago new electronic productions in his sets, forged the blueprint for house music, popularizing it in chicago and then the rest of the world. KNUCKLES passed away suddenly in his chicago home 31 march 2014 due to complications from diabetes. RIP to the godfather of house. [aired 04 april 2014]

>MISTER JOSHUA
Professor Genius "Vista" — Moon Rocks v1 — Throne of Blood
Prins Thomas "Trans" — Prins Thomas III — Full Pupp
Lockah "Contact High wit Big Lockah" 
     — Yahoo of the Highway — Donky Pitch
SBTRKT "Kyoto" — Transitions — Young Turks
Fantastic Mr Fox "On My Own" — Black Acre
Different Sleep "Conflict" — Conflict EP — Friends of Friends
Ital Tek "Mega City Industry" — Mega City Industry EP — Civil Music
Phon.O "Moonwalk" — Cracking Space pt 1 — 50 Weapons
Jamie XX "Sleep Sound" — Young Turks
DJ Koze "Nices Wolkchen" (Robag's Bronky Frumu Rehand) — Amygdala Remixed — Pampa
Speaking Minds "Amnesia" (Clarian remix) — My Favorite Robot
Droog + Inxec "Second to None" — Get Physical
---- Exclusive interview with Droog's Andrei Osyka ----
Gamertag "Maze Impact" — You Don't Know Me — All City
Rone "Bachi-Bouzouk" — Apache EP — Infine

>HENRY SELF
Sounds of Blackness - "The Pressure (Pt. 1)" (Classic 12" Mix With Vocal Intro) - Perspective
Frankie Knuckles pres. Satoshi Tomiie - "Tears" (Full Intention Mix) - Essential
The Night Writers - "Let The Music (Use You)" (Club Mix) - Danica
Hercules & Love Affair - "Blind" (Frankie Knuckles Vocal) - DFA
Frankie Knuckles feat. Jamie Principle - "Baby Wants to Ride" (Bubba & T. Bone's Still Believing Re-Edit)
    - Trax Re-Edited - Harmless
Michael Jackson - "Rock With You" (Frankie's Favorite Club Mix) - Epic
The Source feat. Candi Staton - "You Got the Love" (Original Bootleg Mix) - Truelove Electronic Communications
Animal Collective vs. Jamie Principle - "Your Love My Girls" (XXXChange Mashup) -soundcloud.com/xxxchange
Fantastic Plastic Machine - "Whistle Song" - Beautiful - Emperor Norton
Rufus & Chaka Khan - "Ain't Nobody" (Hallucinogenic Version) - Warner Bros.