new music: supreme cuts "envision"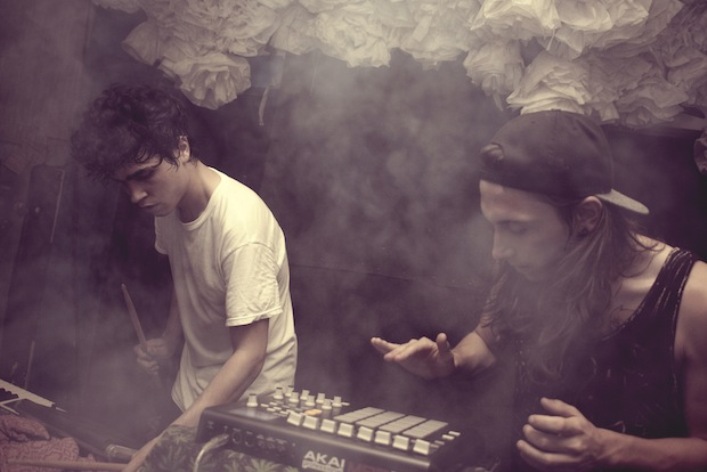 SUPREME CUTS' Mike Perry and Austin Keultjes don't come off as artists terribly concerned about popular thought regarding their music. Critics are divided in their opinion of  the Chicago duo and its airy urban sound, but neither of them seems to care. In that way, SUPREME CUTS' output has always come off as deeply personal. Interviews surrounding the release of 2012's Whispers in the Dark saw the pair referencing influences as random as avant-garde compose William Basinski and the closing credits of The Simpsons. It's eclecticism that fit right in with the adrift-in-outerspace cousin-to-cloud-rap beats that made up the Perry and Keultje's first record.
With SUPREME CUTS' latest, Divine Ecstasy, the duo has re-entered our earthly atmosphere, achieving its goal of producing for vocalists and adding more meat to its production aesthetic. Album single "Envision" is probably the best moment from this more present SUPREME CUTS, a surging mixture of lush indie-pop, padded footwork, and futuristic R&B. Vocal guest Channy, of alt-rock outfit Poliça, soars over clanging percussion and stuttering synths awash in ambient atmospherics. It's a track that's far from cookie-cutter and displays just how SUPREME CUTS' studio output has evolved. The reviews may be busting these guys up for lacking focus, but in isolated moments like this one it's great to see the young, homegrown act shine. Besides, their millennial mishmash is part of their charm.
Check out SUPREME CUTS' "Envision" on our latest radio show archive